Advanced Corporate Coaching
For individuals and corporations who want to take their coaching skills to the next level, the Global Institute of Organizational Coaching (GIOC) offers an Advanced Corporate Coaching program.  This program provides participants with advanced coaching skills that develop the ability to coach in increasingly complex and challenging situations within a business context.  Participants will learn the Global IOC Coaching Model™ developed from the latest research and best practices in coaching. 
Curriculum components include the selection and use of assessments in coaching, resources to advance coaching knowledge and practice leading to mastery and acceleration of client success, and a series of development resources to help coaches grow their own coaching business.  The program structure is a blend of virtual highly interactive sessions along with self-paced independent learning.  One to one supervision with master certified faculty deepen and enhance the coaching practice.  A portfolio submission includes a project focused on a topical area of interested to the candidate. 
WABC Accredited Candidate (Level 2 – CBC)™
We are excited to announce that we are currently pursuing to have this program accredited by WABC. For our program to achieve the WABC Accredited™ global designation, we are undergoing a rigorous independent assessment. This independent assessment was designed exclusively for business coaching programs and built around evidence-based business coaching competencies. Once our program is successful in achieving the WABC Accredited™ mark, graduates of our program will then be eligible to receive their own individual qualification from WABC, namely WABC Certified Business Coach™ (CBC™). Receiving the CBC™ qualification means they have successfully completed our program and can then be accepted as a WABC member (no other examinations are required by WABC to receive CBC™).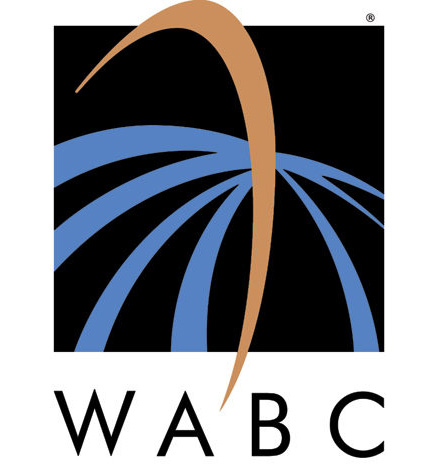 About the Worldwide Association of Business Coaches™ (WABC™)
WABC is the leading global authority for the business coaching industry. With the highest membership standards, the most rigorous evidence-based programs and a superior system of qualifications for business coaches and a world-class accreditation process for business coaching training programs—WABC has done more than any other organization to identify the tasks, qualities and skills of the business coach. WABC's activities help decision-makers around the world when they screen, hire, train and evaluate business coaches.
Ideal Participants/Candidates
Organizational leaders and managers
Coaching psychologists expanding practice
Consultants and coaches working in a business context
Human Resource leaders and managers
Internal coaches advancing coaching knowledge and skills
Benefits
Continue to deepen learning and practice by advancing coaching skills
Expand credibility as a coach
Interaction with peers working at an advanced level
Interaction with peers to grow practice skills
Deeper exploration of behavioral taxonomies
Supervision by CMBC™ coaches to grow and advance skills
Self-paced blend of virtual training and coaching supervision
Limited class size

Faculty
The Global IOC Coaching Program is led by Dr. Peggy Marshall, a WABC™ Certified Master Business Coach (CMBC™) and Senior Research Fellow at Middlesex University, London.  Dr. Marshall brings over twelve years of organizational coaching and development of a world-class internal coaching program with a Fortune 100 firm.  As faculty are added, they will also hold the CMBC™ designation.
Key Learning Goals
Change theories and change adoption cycles and their application to coaching practice
Understanding and incorporating advanced habit development strategies into coaching
Understanding reliability, validity, ethics and rigor in assessment selection
Integration of assessment results into coaching practice
Integrating Neuroscience principles in coaching practice
Consistent advancement of coaching knowledge through multiple evidence-based sources
Integrating current research on coaching practice related topics
Adopting a systems perspective when problem solving
Utilization of resources to keep abreast of corporate culture, strategic messages, and strategy documents
Understanding the formation of beliefs and attitudes and impact on growth
Incorporating open and closed mindsets and behaviors into coaching practice
Incorporating motivation principles into coaching practice
Analyzing and synthesizing client competencies for factors in breakdown and success
Engaging clients in adoption and execution of corporate strategies and processes
Facilitating and coaching groups
Leveraging performance improvement strategies in coaching
Tracks and Formats*

The Global IOC Advanced Corporate Coaching Program is offered in two tracks (fast and assessment only) and two venues (live and virtual).  The Fast Track is for participants who have a minimum of the RCC™ designation requirements.
The Assessment Only track is for participants who have a coaching designation equivalent to the requirements for the Advanced Corporate Coaching program.  A submission of coaching logs, prior coaching related learning, and coaching oversight will be reviewed during the interview process which demonstrates achievement of this level.
Program
Fast-Track
Assessment Only
CBC™
Live
Virtual
Live-Customized
Live
Virtual

Requirements
Previous coach training and practice equivalent to the RCC™ is required.  The Advanced Corporate Coaching Program (Fast Track) is offered virtually in one and a half hour sessions for 16 weeks and live in two three-day meetings.  There is an additional self-study requirement of 48 hours for the virtual and 32 hours for the live class.  One to one coaching oversight by CMBC™ coaches is provided twice monthly in one-hour sessions with group peer coaching held monthly.  Participants will submit a project along with portfolios of work completed, coaching logs, and oversight to complete the course.
Global IOC Advanced Corporate Coaching Program
Coaching Skill
Development
Coaching Oversight
Coaching Practice
Virtual (16 weeks):
Weekly 1.5-hour virtual training sessions

Weekly 3 hours of self-study

Project

Bi-monthly one hour 1:1 coaching session with CMBC™ faculty

Monthly:
One-hour peer group coaching sessions

Coaching Practice with individuals in a business coaching environment
Live (16 Weeks):
2-Three-Day Sessions
Week 1 and Week 9
Weekly: Two hours self-study

Bi-monthly:
One hour 1:1 coaching session with CMBC™ faculty

Monthly: One-hour peer group sessions

Coaching Practice with individuals in a business coaching environment
Integrative Learning Portfolio-Weekly reflections and self-study assignments submitted at the completion of the coach development program.
*Fast-Track, and Assessment only options are available with best fit determination made by faculty.
" It is the supreme art of the teacher to awaken joy in creative expression and knowledge. " ~ Albert Einstein