Lead Faculty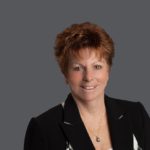 Dr. Peggy Marshall is the Principal of The Imago Performance Consulting Group which assists companies nationally and internationally to align goals with metrics for performance.  This is accomplished through the development of coaching and leadership processes that lead to increased performance and profitability.
In her role at a Fortune 100 company, Dr. Marshall was charged with building, implementing and sustaining a coaching culture.  As part of this culture development process which included coach training, practice and oversight, leaders were awarded designations with the Worldwide Association of Business Coaches (WABC) from the core designation of Registered Corporate Coach (RCC™) to the master designation (CMBC™).  Additionally, the program was accredited with 90 credit hours towards a master's degree at Middlesex University in London as part of the coach training leaders received.  Return on Investment and other metrics were established and met throughout the duration of the program.
Dr. Marshall has extensive experience in field sales force development, call center performance enhancement, health care strategies and initiatives as well 30 years as an experienced leader.  Her sales force initiatives aligned the "art of the sale" with the "science of the sale" to produce outcomes that led sales organizations to outperform their competition.
Dr. Marshall received her doctoral degree from Antioch University in Leadership and Change with a dissertation focused on outcomes in coaching and she also attained a second master's degree from Middlesex University in London with a research project focused on coaching and motivation.
Dr. Marshall holds the CMBC™ (Certified Master Business Coach) designation with the Worldwide Association of Business Coaches.  In addition, she has held various leadership positions with local and national coaching bodies.  She is currently involved with an initiative to provide organizational coach training and program development through a cooperative located in Wales.